Bethany Children's Home Helping Hands Program is currently providing temporary shelter to unaccompanied children/youth who have crossed our borders to enter the United States. These children are seeking to reunite with their families who already reside in the United States. Many of these children are victims of human trafficking and/or have come from very dangerous environments. A current Wish List of needed new recreation items for these children can be found on the table in the West Foyer at Salem UCC. If you wish to make a monetary contribution, you may write a check to Salem and write Bethany Helping Hands on the memo line and place the check in the offering plate. Thank you for your support as we not only give a Helping Hand but also a Brighter Future for these children.
For more information on this and other programs at Bethany Children's Home, please visit https://bethanyhome.org/programs/.
There will be Sunday School after the Children's Time on May 7 and May 21.
Please note that classes include middle and high school students. Students will accompany the teacher downstairs at that time. Parents are asked to stay upstairs until the end of class when the teacher will bring the students back upstairs at approximately 11:45 a.m. All families are encouraged to invite a friend along to church and Sunday School!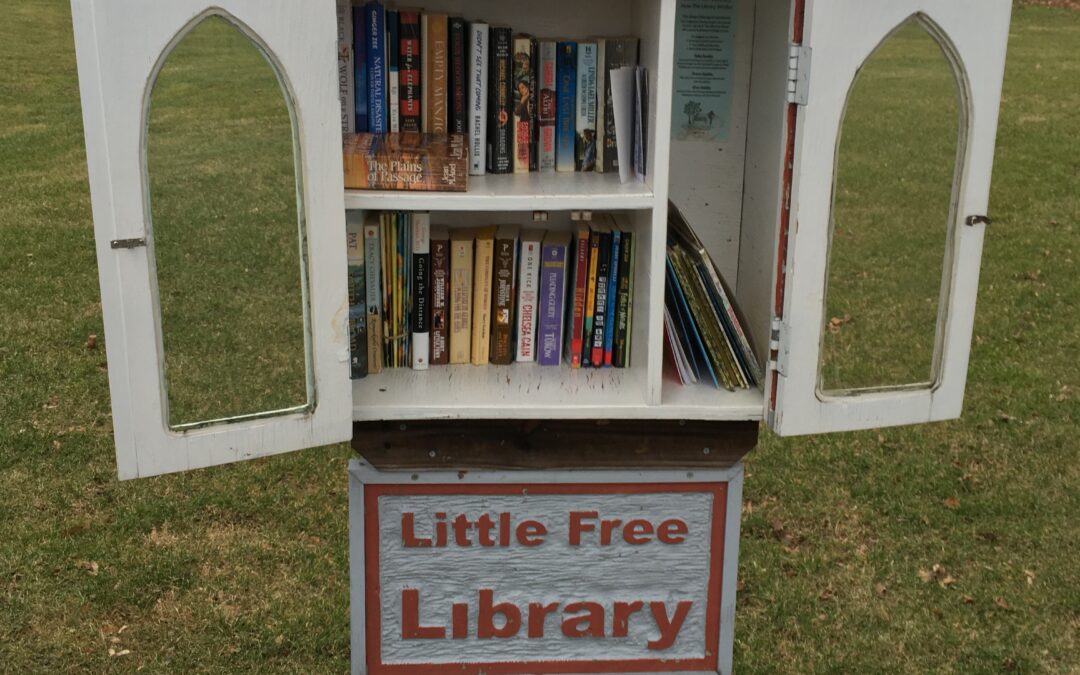 Please visit our Little Free Library in our main parking lot.
The Little Free Library is a wonderful box full of books where anyone may stop by and pick up a book (or two) and bring back another book to share. It is a "take a book, return a book" gathering place where neighbors share their favorite literature and stories. Reading certainly does change lives.
See LittleFreeLibrary.org for more information on how this works.