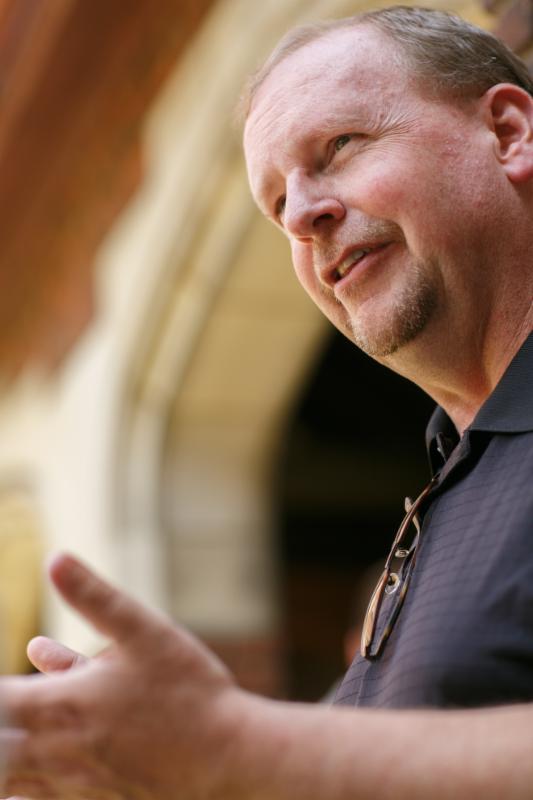 Dwight Hein
Pastor
In 2009 Pastor Dwight finished his term as President of Alumni/ae Association and Council of Lancaster Theological Seminary, where in that position he also served as the Alumni/ae Representative to the Board of Trustees of LTS. He is also presently serving as a coach in the Penn Central Conference Church Vitality initiative and as chairperson of the Outreach Committee of the Lebanon Association of the UCC. He is past president of the Palmyra Area Cooperating Churches (PACC) which is responsible for such local outreach ministries such as the Phoenix Youth Center, Interfaith Manor – a low cost senior living facility, Palmyra Area Counseling Center, and the area CROP Walk for Hunger. Dwight is involved in many other denominational, ecumenical and outreach activities.Pastor Dwight is married to Kelly (Snyder) Hein, a radiologic technologist at Good Samaritan Hospital in Lebanon, PA, and they have a son, Matthew.
In 2008 Pastor Dwight experienced a 12 week sabbatical as a gift of time and renewal. He attended continuing education opportunities, read a variety of books, visited and worshiped with a variety of churches in the area, traveled to New York, Florida and Chicago, IL; and wrote new hymns based on lectionary scriptures, both words and tunes, for use in worship services.
Dwight enjoys spending time with his family, reading, playing the guitar and piano, and writing music for both of those instruments. He also enjoys golf, playing other sports and rooting for the Philadelphia sports teams.
Email: [email protected]
Pastor Dwight meets with young adults from the northern Rhineland in Wesel, Germany, preparing for the 2016 Partners in Peace Experience: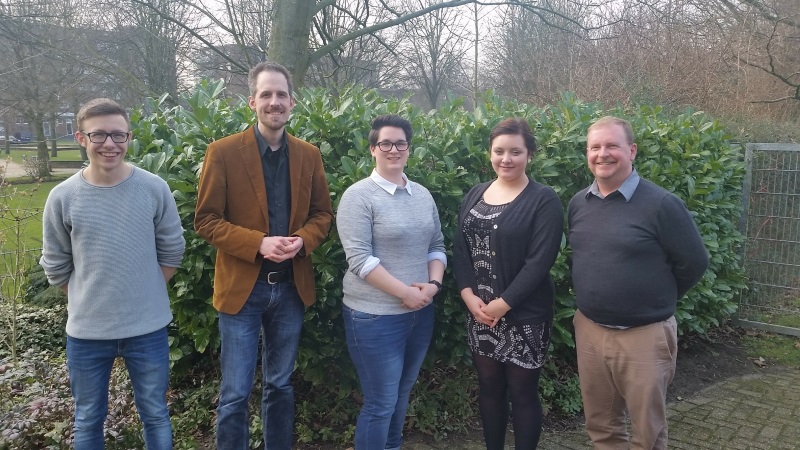 …and at the UCC National Office in Cleveland with colleagues: